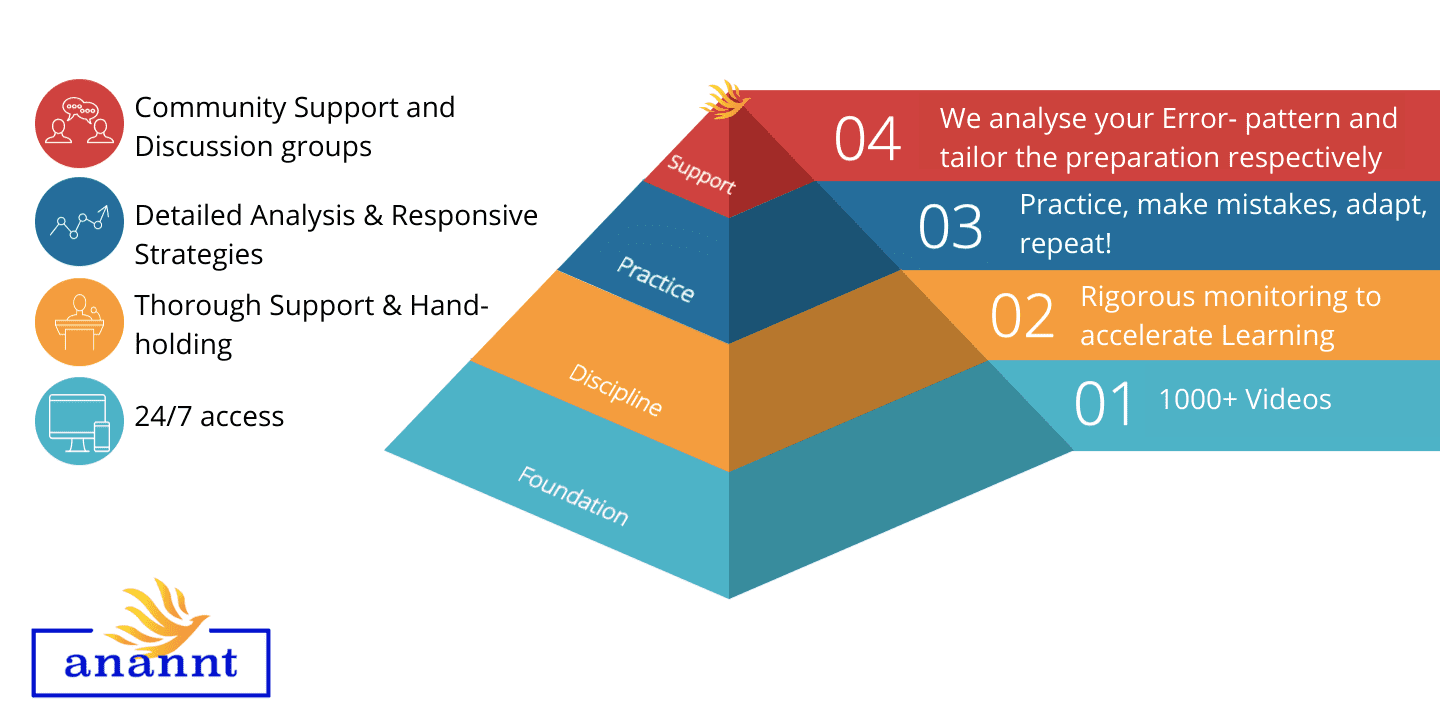 Anannt has helped 30,000 students achieve their target GRE scores and build their dream SOP's.

Anannt students have received over  1000 admits.

Over 1000+ students from Anannt have secured 320+ in GRE.

98% student satisfaction rate.

Anannt has assisted 300 students to get the perfect 170 in Quantitative Reasoning.
Plenty of Mock tests
Practice, practice and practice! Its all about practicing with right strategies, make mistakes, understand your error pattern, sit with our experts to sort out the concept and get new tests to check your new strategy. And Repeat!
Private Tutoring
At Anannt we have bridged the gap between the students expertise and the expectations from the tests. The effective implementation of these strategies and test-taking skills have helped hundreds of our students excel in respective tests.
Our moto remains simple "To get the best results with your least amount of efforts!"
Customized Study Material
Anannt Training Institute offers unique study material based on your abilities which is designed keeping all the factors in mind. The idea is to give you the best available in the industry and keep it simple for our students. The structured use of the study material combined with the coaching of tricks and shortcuts helps our students the best results possible.
A WhatsApp Group Just for you and you teachers
Have a doubt? In the middle of the night? Want easy access to your teachers? Just ping them and the first message they see when they open their phone is yours! We believe in giving you the first priority,  that's our secret to help you achieve your dream score.
The key realisation for us at Anannt is that ANYONE can absolutely nail the tests. This also serves as a constant motivation for us to strive for the optimal solutions. The possibility that we can potentially enable anyone to realise their dreams is what kicks us out of bed every morning.
Our Students. Our Family. Our Community
The guidance is not limited to the study material and solving questions but extends to other essential aspects of test-taking like working on error patterns, customizing the testing strategies, working on short term goals to achieve the final dream scores, and most importantly motivating students to stay on track.
We don't want to burden students with orthodox theoretical material, in fact we persist with a teaching style that is unorthodox, uncomplicated and easy to understand. This has brought great results for our students and helps them approach studies with clarity and speed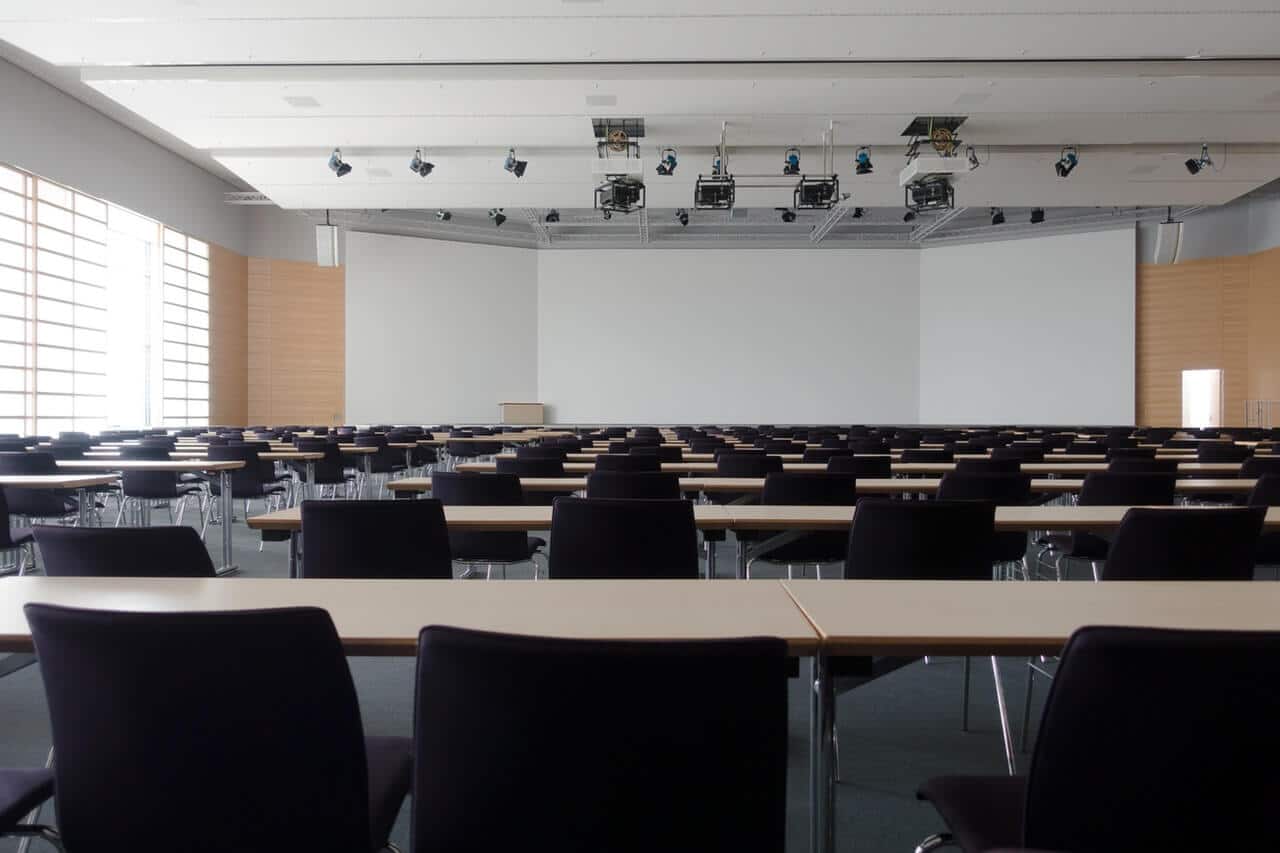 What Our Families are Saying

Google 'Annant', I bet you won't find it among the most searched. Because metrics count- clicks, likes and shares- after all, it's the holy grail of customer engagement!
Skeptical of a brand that didn't meet the marketing-frenzy benchmarks, I still decided to take GRE Classes at Annant Training Institute.
Guess what, I took it for almost a year. And I have taken full advantage of this liberty! Because GRE is a skill based exam, some make it in 3 weeks, some in 6 months, and some with retakes. Yes, I know there are enough resources, but how do you choose what to pick, even after the diagnostics? That's were having a tutor who understands how to work towards YOUR target score, comes to rescue. I will be honest here. I enjoy Math, but it scares me equally. Having been out of practice for 3 yrs, made my basics rusty. The fact that we had both batch-size classes early on to keep the Competition up and later, doubt-clearing personalised sessions gave the best of both worlds. Sure, you can post questions on forums, but they will explain you the way they understand themselves.I am lucky to bother my tutor anytime with quant questions and have common groups to know where I can gauge how far I am in preparation! Really, the Indian System of 'Coaching' wouldn't have tarnished, if we had more people looking to invest in the right capital, of empowering everyone equally, rather than just the top few who will make it with or without coaching. It's easier to pull a 315 to 325, and airbrush your billboards, than a 300 to 310.
Thanks Anannt Training Institute for guiding me!
Sidra
BITS Pilani

Anannt Training Institute has provided me with excellent tools to prepare for GMAT. Labhesh's lessons weren't only geared towards learning the content and tricks, but also encompassed a big behavioral component on how to deal with the exam pressure, manage time during the test, and to make your stress work for you. Labhesh has a kind and productive approach to teaching, and truly cares for his students. Thanks to Anannt Training Institute, I was accepted to one of the top Masters programs in Europe and the world.
Askar Zakirov
GMAT-690, UIC, Rotterdam SOM, Erasmus Uni

Anannt Training Institute covered all topics and different types of questions to problem-solving classes in which I got a chance to work on my weak areas, to rigorous test sessions that gave me enough GRE experiences to feel confident: Anannt Training Institute prepared me completely for the test.
They customised the preparation for me, I was very weak at Geometry. Labhesh sir helped me ace other areas and simultaneously devised the plan to help me get the easier questions of Geometry correct. Thanks to his testing-strategies I scored 165 in GRE quant. I would definitely recommend Anannt Training Institute to my siblings and friends.
Ashwini
GRE 317| UTA

I needed tutoring or rather a revision for mathematics when I had already completed my Master's degree and was working, to apply for a PhD. I started off with a 138/170 in the GRE mock test and after Labhesh Sir tutored me for 2-3 months, I got a final score of 164/170 in my GRE quant section. He taught with enthusiasm and eased me into the tedious practice sessions, thus I didn't even realise that I had improved already. I'm really grateful to him, for it is thanks to his easy-going approach and tutoring that I improved my quant score by leaps and bounds. I would strongly recommend Anannt Training Institute to anyone who is not confident about the subject and would need help in the basics as well.
Gayatri
National Centre for Cell Science Pune

I was Labhesh Sir's student during my GRE training and I can hands down vouch for his teaching skills. He made Verbal & Quant fun along with smart techniques and tricks to crack all kinds of problems within minutes. He made sure I practice and solve as many questions and tests to develop my analytical reasoning. It paid off well and highly increased my prospects to get into the 13th best MIS program in the country. I definitely would give the credit to Anannt training institute and its staff as they  inculcated confidence, inspiration and motivation through the training that no aspiring student should miss out on. These scores are your first step towards success and a place like AuraPrep is the right place to start a new career.
Anuja
UTD

GRE is not an intellect test. It is a skill that you develop over a period of time. The flow of solving quantitative problems is something that needs practice,and immense practice. Anannt's faculties asked me to refer three different books, apart from their skilfully drafted own set of problems.
To be honest, that helped me achieve my target score pretty easily. All in all, a peaceful mind, motivated heart and efforts guided by Anannt's faculties helped me land in my dream university.
Pranjali
Pennsylvania State University | Master of Science - Aerospace Engineering

Cracking GRE and going for MS in a public IVY league is not a joke. A miracle has to be created within the students which needs good professors. That's where Anannt Training Institute comes in. I scored 316 in GRE, but this is not the only thing Labhesh Sir taught me. The ideas and guidance also helped and motivated me to go for research in my engineering domain.
The novel teaching techniques helped me to excel in Quants and Verbal which inspires lot of confidence. Anannt Training Institute in Pune is the correct blend of perfection with simplicity and would definitely recommend my juniors to join.
Vishanth
PICT to Master Of Science in Computer Engineering | University Of California at Irvine

On a serious note, SAT and other entrance exams are not a piece of cake . It takes a lot of patience and perseverance to crack them. The achievement of my score of SAT 1480 was due to the right guidance of Anannt Training Center's faculties. They not only helped me learn from the scratch but also kept me motivated to keep moving forward no matter how hard the road looked like.
Under such ideal mentorship, it became a lot easier for me to work long hours each day to get the right score. Their tactics and exam strategies were a great help during the actual exam . The personalized attention given by them to each and every student is what makes them one of the best faculty group. I scored 720 in my math section all due to the efforts they put in me. At the end of the day, I was given admission in 5 universities in the States and I finally took admission in Rutgers university as a medical student.
Kahani
Rutgers University

Math is not a mere subject which can be taught, it is a habit which needs to be nurtured. Professors at Anannt Training Institute (Pune) did exactly that for me. I scored a perfect 800 in the Math section of the SAT as well as the Math 2 Subject SAT. This surely wouldn't have been possible without the insightful teaching and expertise of Professors at Anannt Training Institute. Their unique techniques helped me master a few tricks which boosted my performance and problem solving aptitude.
They also have a very positive outlook which indeed is very encouraging. I would definitely recommend Anannt Training Institue (Kothrud Branch) to my juniors.
Aditya
SAT Math II- 800| Northwestern University

Anannt Training Institute's faculties have an excellent teaching strategy, classroom sessions were super interactive and they ensure that they impart the ways and methods to approach a question by clearing and brushing up the basics of mathematics.
All teachers have good knowledge of the subject and explain all the concepts in a very effective manner.
Their experience of training students for exams like GRE, GMAT is tremendous and they keep themselves updated with the changing exam pattern and questions which helps the student to have a better understanding of these sections.
They have greatly helped me in achieving my goal and I couldn't have done it without Anannt Training Institute's support. 
Mitali
GRE Score: 318 | Admit: USF, UTD, NEU, UTA

I am extremely grateful to have had Anannt Training Institute support me through my GMAT preparation. Quant was my biggest weakness and the classes, which focused on fundamentals in the beginning and then deep dived into more challenging topics really helped me create a solid foundation of quantitative skills. Labhesh structured each lesson to focus on a key concept and taught us alternative ways of thinking about a problem. His constant enthusiasm, energy, and love for teaching kept me feeling optimistic and excited, despite the challenges I faced with maths and especially when I was ready to give up on the difficult 800 level questions. His teaching methods ensure students don't get overwhelmed by all the material at once, but rather handle the GMAT in bite-sized chunks. He really knew the GMAT inside out and would boil each question down to explain exactly what the GMAT was looking to test. More so, he even took time out of his personal schedule to handle any doubts and queries I had, as we approached the exam date. I could tell that he genuinely cared about both me as a person and my performance on the exam. On the test day, I could literally hear his voice in my head as I went through the questions. Thanks for the great learning experience Anannt Training Institute and for helping me attain a 750 on the GMAT. This is something I never thought was possible, and could definitely not have done it on my own. It is refreshing to know that there are still companies out there that whole-heartedly care about their students!
Arushi
GMAT 750- NYU Stern

I am a former student of Anannt training Institute. What is really unique about Anannt's faculties is that the tutors not only teach you the skills to be good in the subject but also teach you the skills to think and solve it in your own methods. They have one of the best tutors in Pune.
Anannt Training Institute is unique. Unlike other brands it understands the mentality and the needs of the students, also Trains them in a customized method whatever suits them the Best. Besides entrance training Anannt Training Institute also helps in providing career guidance as per an individual's best case scenarios. I would strongly recommend Anannt as the best GRE coaching in Pune!
Chirag Desai
Graduate Student, New York Institute of Technology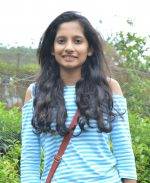 The shere enthusiasm of the faculties at Anannt Training Institute will get you motivated. Belive me, its really easy to get distracted from our GRE preparation. I received great help from Labhesh sir and his team to achieve my target goal and stay focused. Thank you so much for all your efforts and support, thanks for caring.
Nishita
West Virginia University
Enrol now for demo class.
Get Free Evaluation Test for GRE that includes Experimental Section as well!
Pune's Leading institute for
GRE, GMAT, SAT/ACT preparation
Enrol now for demo class.
Get Free Evaluation Test for GRE that includes Experimental Section as well!
  Syllabus  -Short Fiction 1 Topics may include: Interpreting the role of character in fiction Identifying and interpreting setting Understanding how a story's structure affects interpretations Understanding and interpreting a narrator's perspective Reading texts...